Expert thermal imaging surveys and specialist inspections.
Expert thermal imaging surveys and specialist inspections from accredited engineers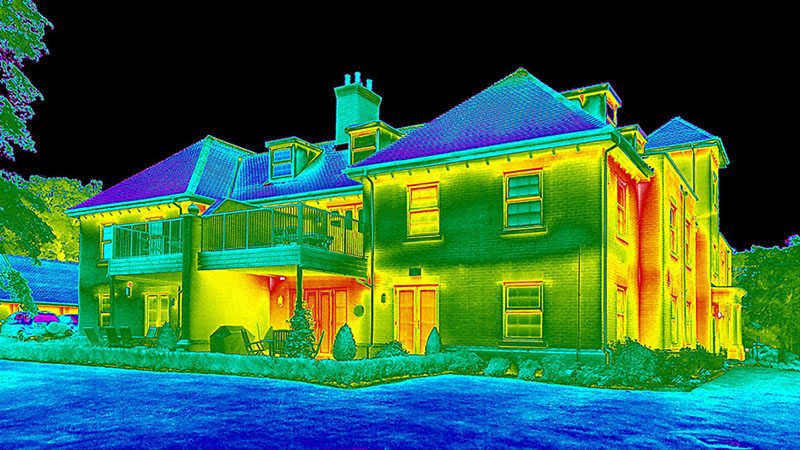 Building Thermal Imaging Survey
Measure heat loss, detect thermal bridges and assess insulation with thermal imaging cameras.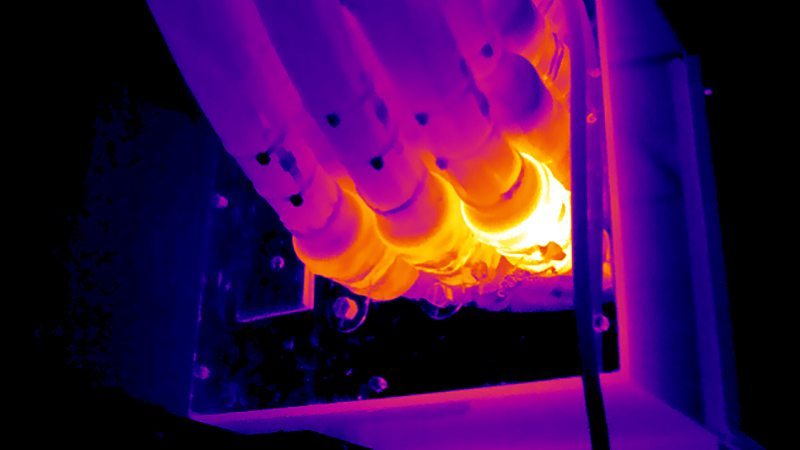 Electrical Thermal Imaging Survey
Precise temperature measurement of main panels, distribution boards and switchboards.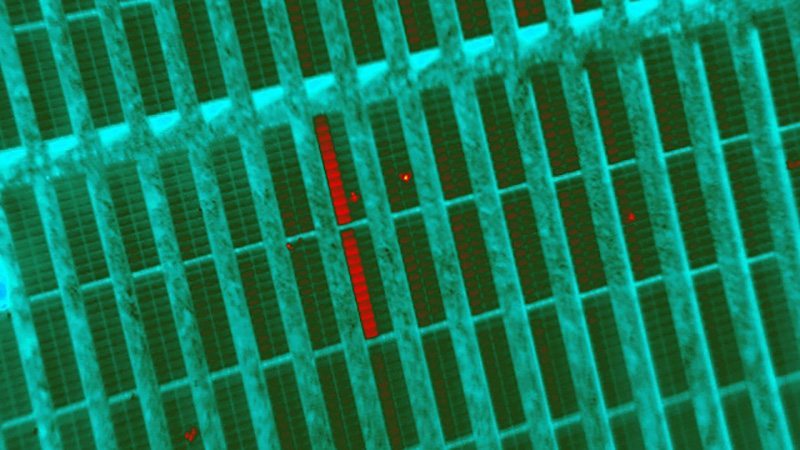 Aerial Photovoltaic Survey
Specialist aerial thermal imaging surveys to detect faulty cells, string-errors, organic debris and defective diodes.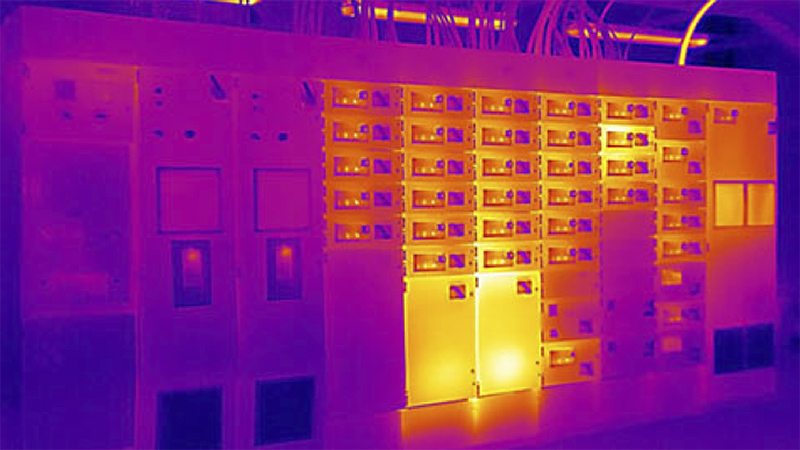 Data Centre Survey
Thermal imaging can be used to monitor heat-flow performance in hot and cold aisles.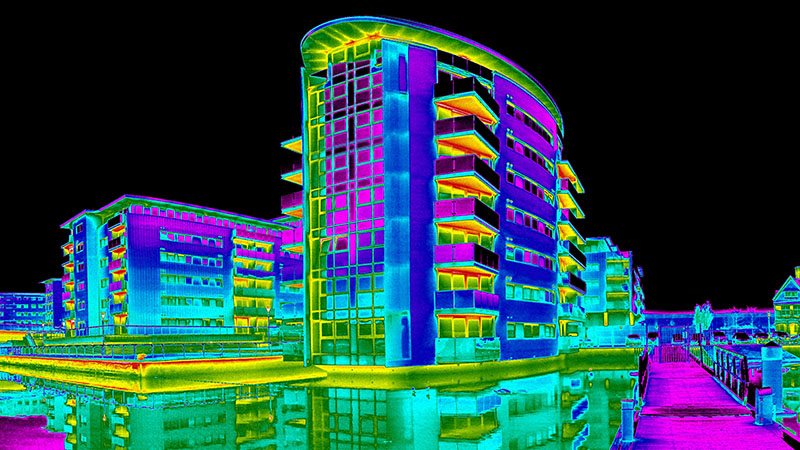 Housing Stock Survey
Extensive housing stock surveys using high-resolution thermal cameras to capture quick snapchats.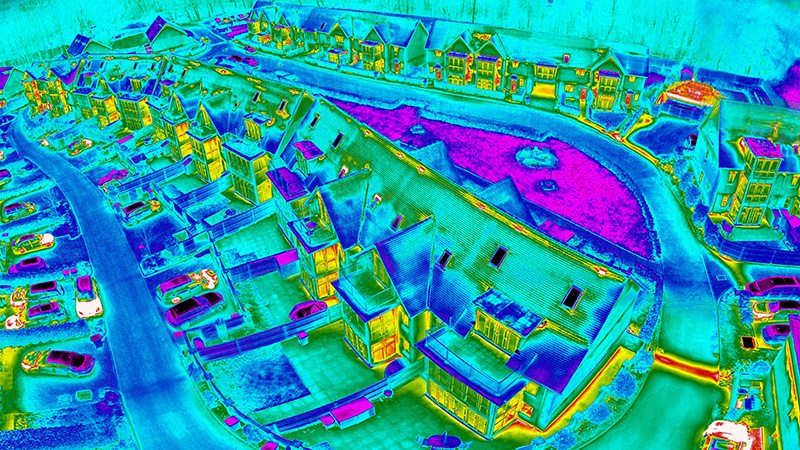 Aerial Thermal Imaging Survey
Aerial thermal imaging surveys using drones to identify heat loss and missing or damaged insulation.
Expert thermal imaging surveys and specialist inspections.
Our Surveys
Thermography is a specialist technique which uses infrared-sensitive cameras to inspect buildings, electrical equipment, rotating machinery and devices to detect faults or problematic areas, as part of routine maintenance or fault-finding. This non-invasive method allows the identification – both in terms of location and severity – of problems associated with heat loss.
We're Fully Accredited
Our thermographers are fully accredited to provide surveys, and our team is committed to delivering the highest standard throughout all of our services.

We operate with £5m Public Liability and £1m Professional Indemnity insurance.
Cost Effective
Thermal imaging technology allows for the non-destructive testing of the built environment, saving costly deconstruction or invasive inspections.
Temperature Data
Radiometric thermal images allow us to conduct in-depth analysis during post-processing, ensuring we find any and all problems associated with heat.
Reveal the Invisible
Thermal surveys allow us to accurately identify problems areas not visible to the naked eye, discovering anomalies before they become issues.
Accredited Thermal Imaging Training

Professional thermal imaging qualifications certified to ISO 18436 and ISO 6781 standards, delivered by industry experts.