iRed Category 1
General Thermography
£1250 + VAT
4-Days | 28 CPD Hours
The iRed Category 1 course is designed to deliver the fundamental skills and knowledge required for undertaking basic thermography. The course is aimed at those who don't require a formal, intermationally recognised qualification.
OVERVIEW
4-day course requiring no previous experience
Designed for quick competency and practice
Shares course contents with PCN Category 1
Conforms to ISO 18436 standards
Industry-recognised and developed in-house

INFORMATION
Conforming to industry standards, the iRed Category 1 course serves as an unaccredited alternative to our other foundation courses – the PCN Category 1 and ABBE Certificate. This in turn makes it ideal for those looking to gain quick experience and competency without having to be extensively assessed like other thermographic qualifications. As this course has been developed in-house at the iRed Academy, the assessment criteria is significantly more accessible for those new to the industry.
Course topics include thermographic principles, camera operation, condition monitoring, data analysis and the production of reports and documentation to ISO standards.
GALLERY
COURSE CONTENTS

• Principles of Infrared Thermography
• How to Correctly Set Up An IR Camera
• How to Process a Thermal Image
• The Uses and Applications of Thermography
• Basic Analysis of Thermographic Images
• Understanding Codes and Standards
• Understanding Diagnostics and Prognostics
• Reporting and Documentation to ISO Standards
• Understanding Corrective Actions
ASSESSMENT
Delegates are issued with the iRed Category 1 qualification after successfully completing the course and submitting 3 thermographic reports to the iRed Academy for assessment.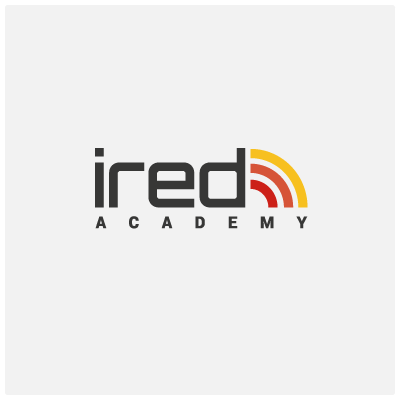 | | |
| --- | --- |
| Price | £1250 + VAT |
| Level | Foundation |
| Duration | 4 Days |
| Qualification | iRed Category 1 |
| Awarding Body | iRed Academy |
Recommended: For those wanting a highly recognised qualification to assist in offering thermography as a professional service, it is suggested that delegates attend the PCN Category 1 course. However, as the iRed Category 1 course conforms to ISO 18436 standards, delegates can choose to sit the PCN Category 1 exam within a year of course completion, only costing the difference.
UPCOMING DATES
Frequently Asked Questions
What's the difference between iRed, ABBE, PCN, ASNT and ITC qualifications?
Jack
2017-01-24T11:08:14+00:00
The main differences between the various different thermography qualifications available today is the associated assessment requirements, industry-recognition and their ability to fulfill scheme requirements such as providing a Home Quality Mark (ABBE Certificate) or a BREEAM credit (PCN Category 1 for data collection and PCN Category 2 for report analysis).
Thermography as an industry is rapidly growing, and new schemes and legislation are emerging as a response to increasing demand. It's always a good idea to establish what you're looking to do professionally and work out your required training from there. The team here at iRed are always happy to help, so if you need help finding the right course for you just give us a ring and one of our trained thermographers will be happy to guide you through our courses.