PCN Category 2
Electrical Thermography
Required: PCN Category 1 qualification.
£1720 + VAT
5-Days | 35 CPD Hours
This course focuses on developing the skills and knowledge of practicing thermographers, and allows delegates to specialise in advanced electrical thermography for fault finding and producing condition monitoring programmes.
OVERVIEW
5-day course for experienced thermographers
Specialise in electrical thermography
Produce reliable condition monitoring programmes
Experienced-based assessment lasting 1 year
Accredited by British Institute of Non-Destructive Testing

INFORMATION
The PCN Category 2 Electrical course is based on our core advanced module, and as such is aimed towards those already in posession of a foundation thermography qualification or equivalent. This PCN course allows delegates to further develop their theoretical understanding and practical ability with electromechanical thermography, learning how to start undertaking advanced thermal image analysis, produce highly technical reports and establish reliable condition monitoring programmes.
This course, designed to teach advanced infrared fault finding methods for electromechanical applications, is tailored toward commercial requirements. This means that the most current industry techniques and practices are included within the course contents.
GALLERY
COURSE CONTENTS
• Advanced Principles of Thermography
• The Microbolometer Infrared Detector
• IR Camera Operating Characteristics
• Reflected Apparent Temperature
• Target Resolution & Temperature Measurement
• Professional Practice
• Advanced Analysis of Thermographic Images
• Causes of Electrical Failure
• IR Windows
• Fault Evaluation Techniques
• High Resistance Faults
• Harmonics
• Eddy Currents
ASSESSMENT
BINDT will issue the PCN Category 2 qualification once delegates have passed 2 exams and logged 12 months experience. Experience requires a minimum of 16 hours a month totaling 192 hours for the year. This experience is on top of the experience required for PCN Category 1.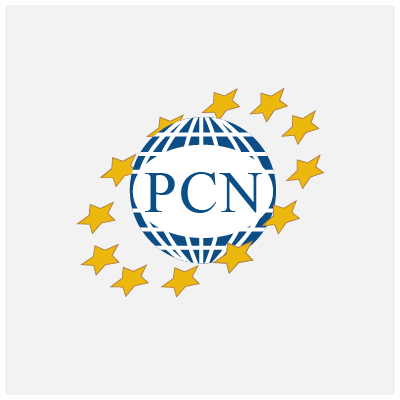 | | |
| --- | --- |
| Price | £1720 + VAT |
| Level | Advanced |
| Duration | 5 Days |
| Qualification | PCN Category 2 |
| Awarding Body | PCN |
UPCOMING DATES
Frequently Asked Questions
What's the difference between iRed, ABBE, PCN, ASNT and ITC qualifications?
Jack
2017-01-24T11:08:14+00:00
The main differences between the various different thermography qualifications available today is the associated assessment requirements, industry-recognition and their ability to fulfill scheme requirements such as providing a Home Quality Mark (ABBE Certificate) or a BREEAM credit (PCN Category 1 for data collection and PCN Category 2 for report analysis).
Thermography as an industry is rapidly growing, and new schemes and legislation are emerging as a response to increasing demand. It's always a good idea to establish what you're looking to do professionally and work out your required training from there. The team here at iRed are always happy to help, so if you need help finding the right course for you just give us a ring and one of our trained thermographers will be happy to guide you through our courses.