Expert Thermal Imaging Surveys & Infrared Training Courses.

Thermal Imaging Surveys
Thermal imaging surveys in accordance with BS EN ISO 13187 and BRE 176.
Thermal Imaging Training
Accredited thermography courses from the leading infrared training academy.
Infrared Drone Store
Thermal imaging solutions include UAV systems, software and payload integration.
The UK's leading thermal imaging consultancy and training centre



iRed is an industry-leading thermographic consultancy and training centre, providing specialist thermal surveys and accredited infrared training across the UK and worldwide.
In operation since 2002, even before thermography had been accepted as a mainstream inspection tool, iRed has always used the newest techniques, technologies and industry practices to deliver thermal analysis solutions to clients throughout the UK and around the world.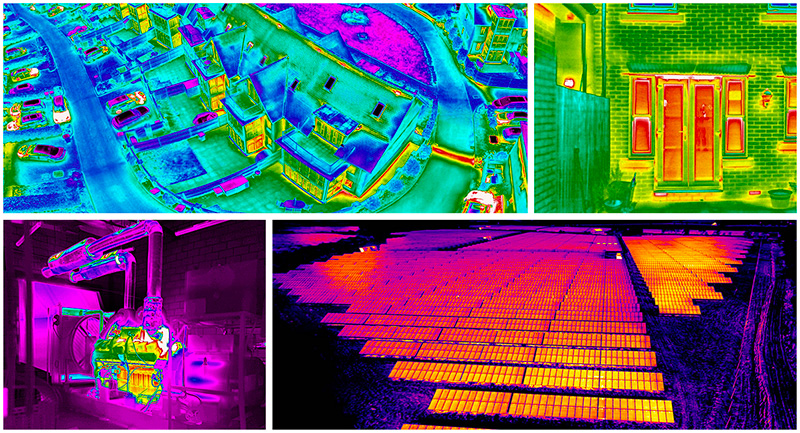 High Resolution Thermal Cameras

We use the highest resolution thermal cameras currently available, giving our thermal images an unrivalled image quality.
PCN Accredited Thermographers

Our engineers are accredited by the British Institute of Non-Destructive Testing to deliver expert thermal surveys.
Drone Inspections

Our CAA approved drone pilots can undertake advanced aerial analysis surveys for remote inspections.
The industry-leading Hampshire-based thermal imaging company iRed has appointed Ben Coleman as its technical co-ordinator. As part of the company's diversification it has been [...]
An industry-leading thermal imaging company in Hampshire is supplying emergency services across the country with drones fitted with specialist cameras. iRed launched its 'search [...]
iRed offers thermal imaging surveys specifically tailored to meet the requirements of BREEAM. These surveys can contribute credits towards overall BREEAM certification, and provides [...]
Accreditations



We're commited to delivering the highest standard throughout all of our services.


400+ Clients



We're the preferred supplier for a wide range of local authorities, public bodies and global brands.

Expert Thermal Imaging Surveys
Commercial thermal imaging surveys in accordance with the criteria set out in BRE 176 and BS EN ISO 13187.