So you want to fly a drone, but don't want to undergo any additional training? Well, that is possible… sort of.
All remote pilots should first conduct the online Civil Aviation Authority's Drone and Model Aircraft Registration and Education Service, known as DMARES. This comprises of some basic training followed by 20 simple questions regarding the rules to follow when flying a drone. The test is free and can be conducted on the CAA's website.
Once obtained, the remote pilot will be given a unique Flyer ID number that is valid for a period of 5 years.
The remote pilot also needs to either have an Operator ID or fly under someone else's Operator ID, who will be responsible for them. This is also obtained from the CAA and currently costs £9.00 per year.
The Operator ID must be displayed on the drone in letters at least 3mm high.
Both the Flyer ID and an Operator ID can be applied for from the CAA:
https://register-drones.caa.co.uk/
Once you have fulfilled the basic 'building blocks' required by the CAA, you can now fly your drone.
However, unless you are flying a drone that has a flying weight of less than 250 grams, you will quickly find that you are very limited on where you can actually fly.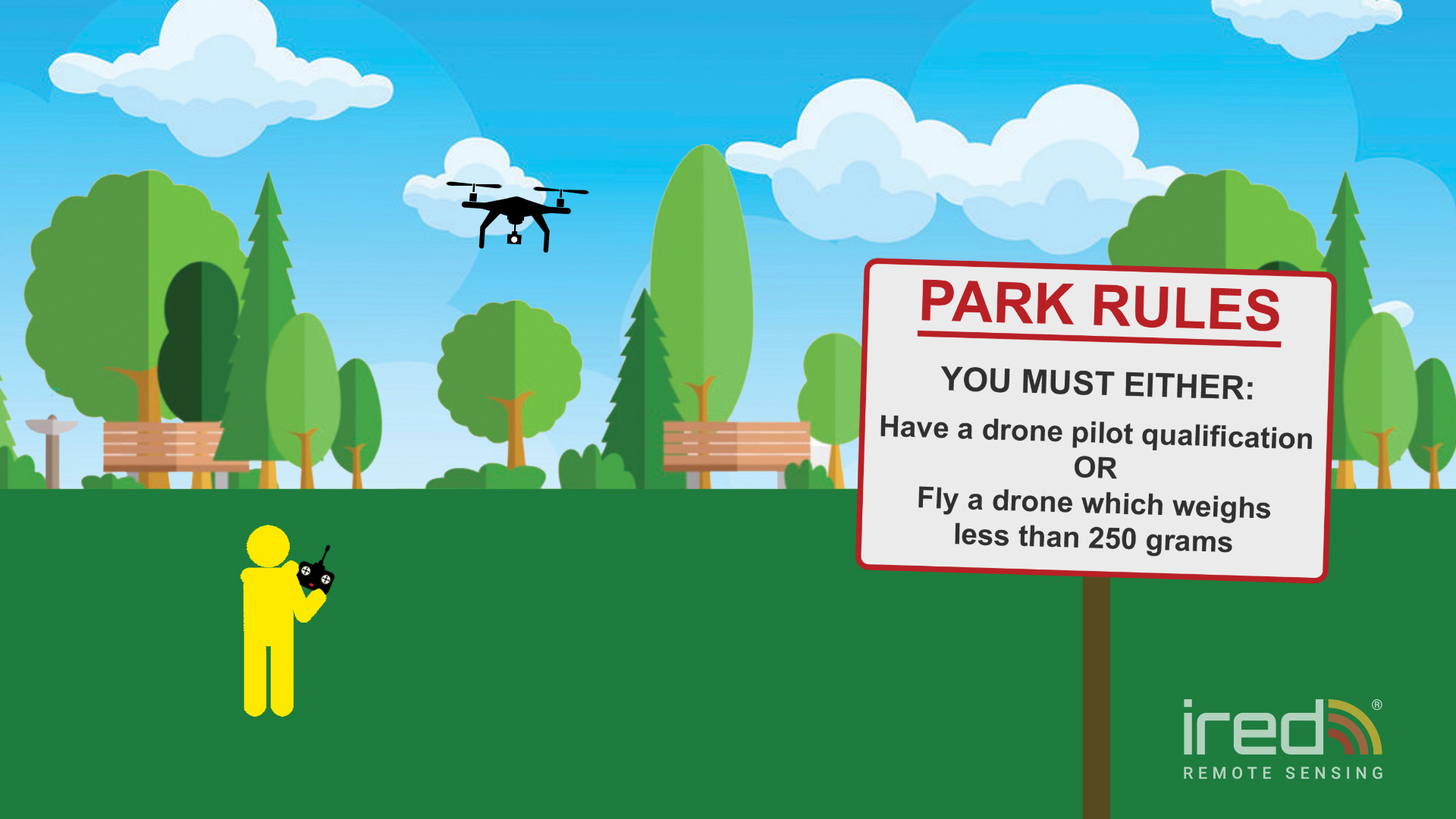 No drone can be flown in restricted airspace or Flight Restriction Zones that surround aerodromes, unless permission is granted. A map displaying these 'No Fly' zones can be found on the dronesafe.uk website:
Aside from restricted airspace and Flight Restriction Zones, here is where you can fly without any additional training:
Drone with a flying weight of less than 250 grams (A1 subcategory)
Area / People
Distance that the drone must be kept away
Commercial Area
No minimum distance
Industrial Area
No minimum distance
Recreational Area
No minimum distance
Residential Area
No minimum distance
Uninvolved People
Can be intentionally overflown if they are not endangered
Please note: People and property must not be endangered. Privacy laws must be adhered to.
Drone with a flying weight of between 250 grams and 25 kg (A3 subcategory)
Area / People
Horizontal distance that the drone must be kept away
Commercial Area
150 metres horizontal
Industrial Area
150 metres horizontal
Recreational Area
150 metres horizontal
Residential Area
150 metres horizontal
Uninvolved People
50 metres horizontal
So unless you are flying something that is sub 250 grams, such as a DJI Mavic Mini 2, then you will need to find a suitable place to fly and that will prove difficult.
As you can see, the table clearly shows that a drone flown within the A3 subcategory must be kept at least 150 meters horizontal distance away from commercial, industrial, residential or recreational areas.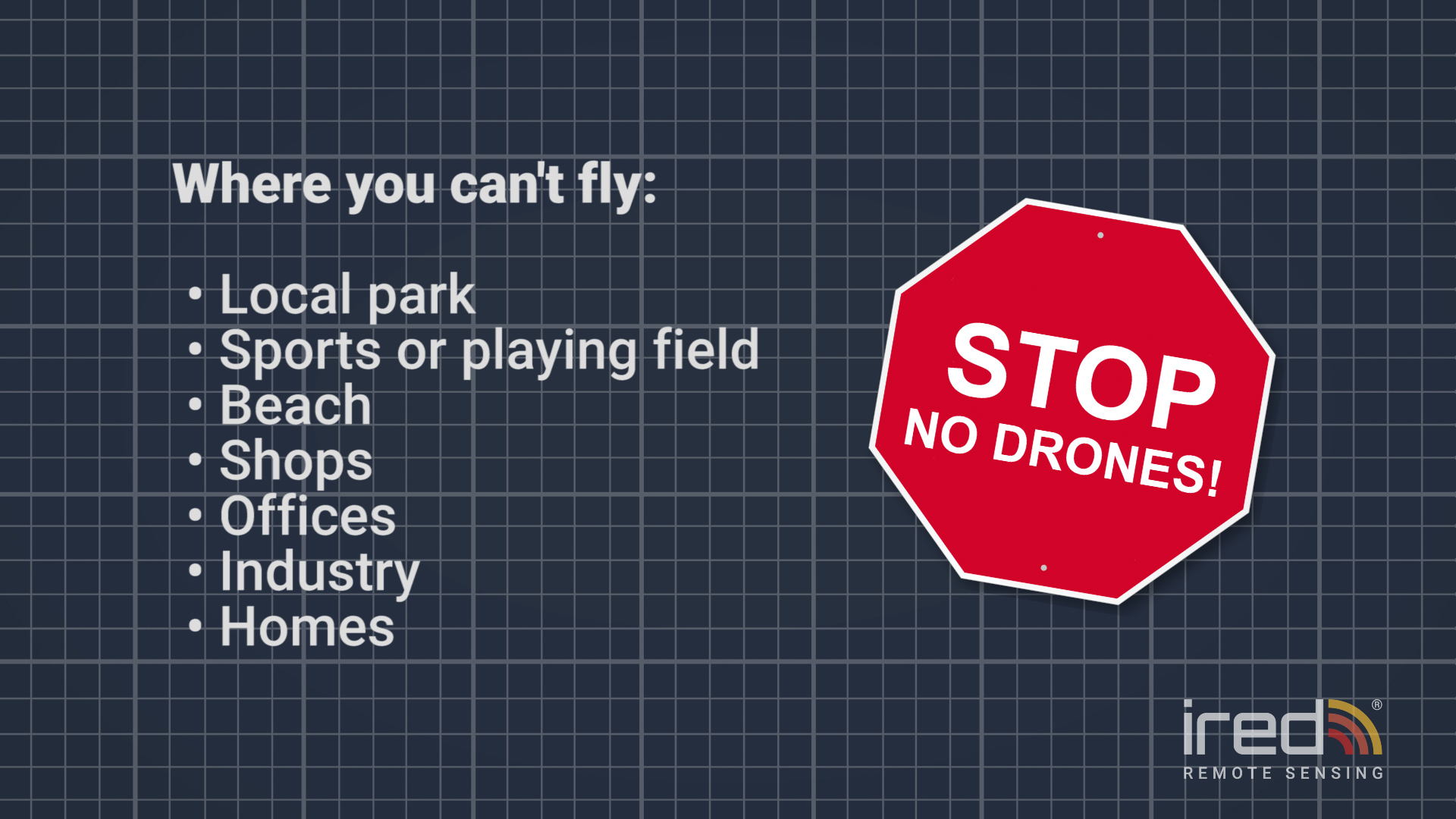 This rules out flying in your local park, playing field or sports field, on a beach, close to any shops or areas of industry, and certainly not close to any homes, including your own. This is very limiting, and is one reason why many drone flyers are opting to purchase the smaller drones that weigh less than 250 grams…
However, there is an answer.
The A2 Certificate of Competence (A2 CofC) is aimed at remote pilots who want to fly within commercial, industrial, residential or recreational areas with a drone that has a flying weight of between 250 grams and 1.999 kg.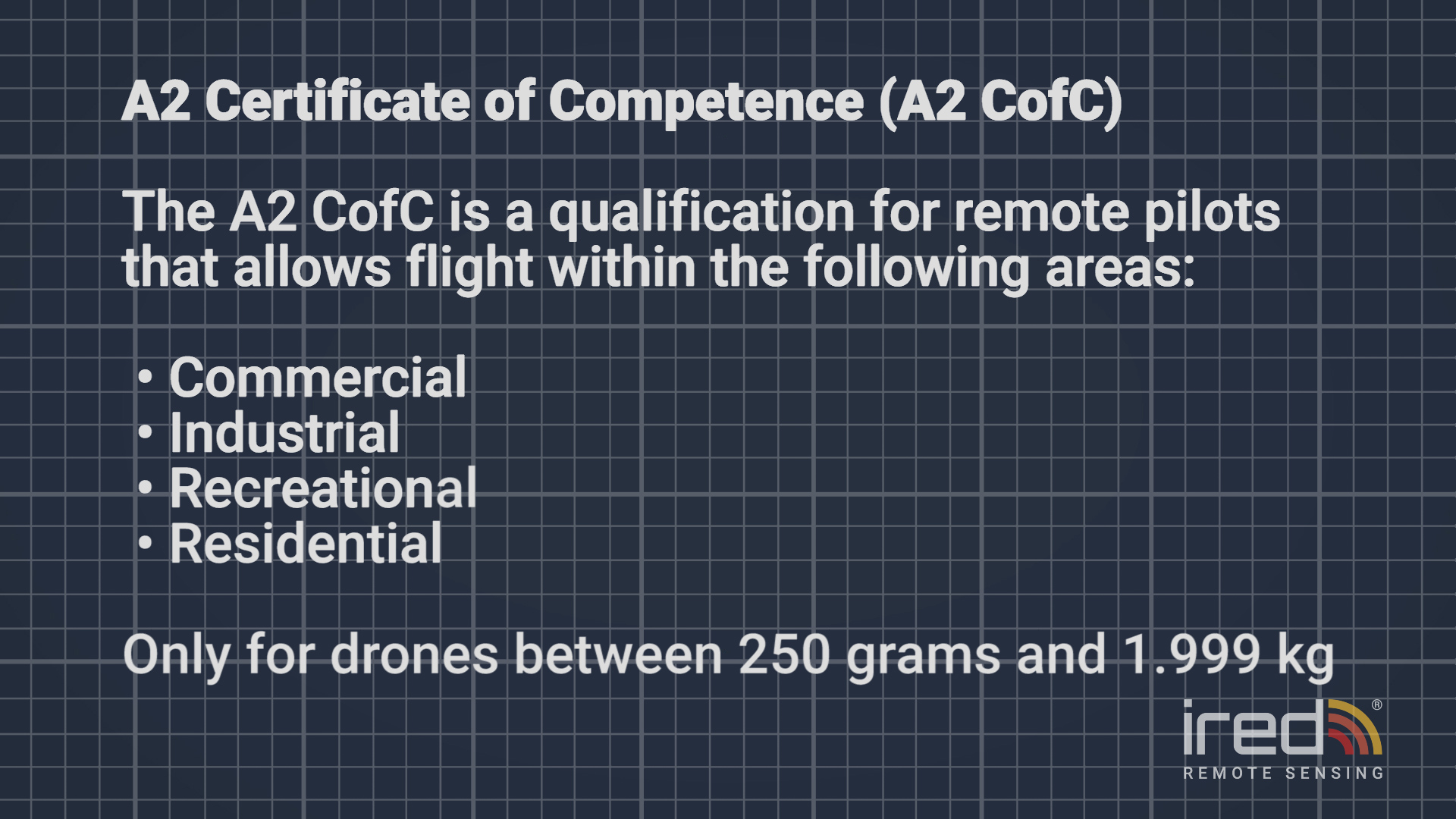 Conducting this training is far cheaper than having to sell your heavier drones and buy a new one that is less than 250 grams!
The course can be completed fully online, in your own time and even has subtitles in English for the hard of hearing. There is a short multiple choice exam at the end, and you will have to conduct some drone flight training on your own, but it is all very simple and easy. There is a mock exam to prepare you and we won't charge you extra if you don't pass first time (although virtually all of our students do!). Our experienced instructors are also on hand to support you with any questions you may have during the course.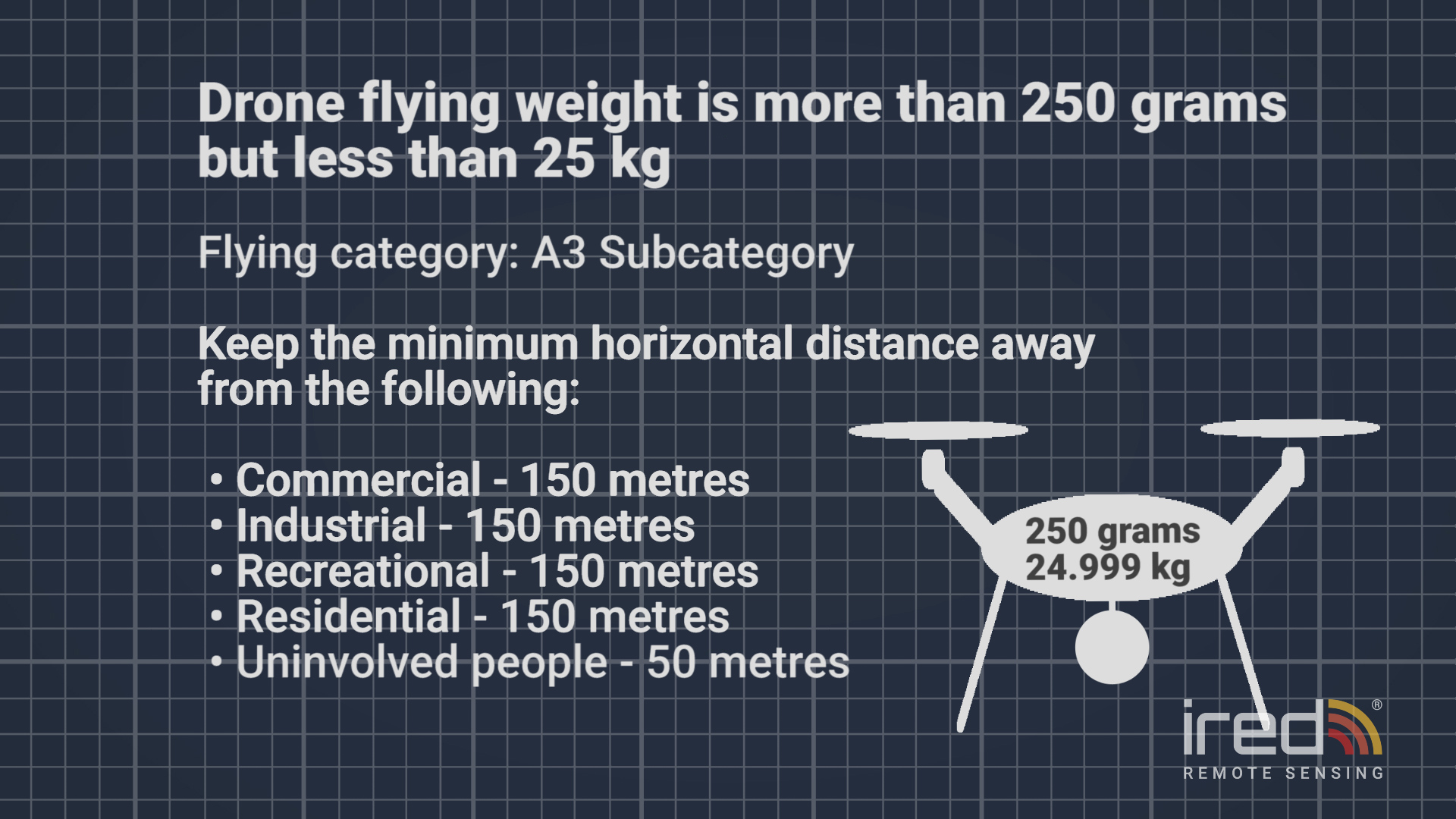 So, whilst you could continue to fly in the A3 subcategory, wouldn't you rather have the freedom of being able to fly within commercial, industrial, residential or recreational areas? This would mean that you can fly from a beach, in your local park, or from your own home, subject to maintaining a horizontal distance of 50 metres away from uninvolved people.
If the A2 Certificate of Competence sounds like something you would like to do, please get in touch with our helpful staff who will guide you on your way.