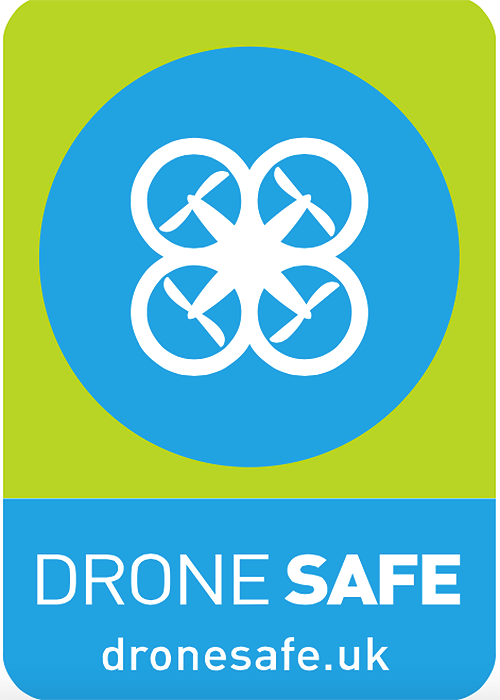 The Drone Code
The UK Drone Code is published by the Civil Aviation Authority to assist drone users in flying safely. When you fly a drone in the UK it is your responsibility to be aware of the rules that are in place to keep everyone safe.
Always keep your drone or model aircraft in direct sight

Never fly more than 400ft (120m) above the surface

Never fly closer than 50m to people

Never fly closer than 50m to buildings, cars, trains or boats

Never fly closer than 150m to a crowd of 1,000 people or more

Never fly closer than 150m to built-up areas

Never fly directly over a crowd or built-up area
It's important to remember that it is illegal to fly a drone or model aircraft between 250g – 20kg that does not show a valid operator ID. All pilots need to be aware that you are responsible for each flight. Legal responsibility lies with you, and only you. Failure to fly responsibly could result in criminal prosecution.
For Recreational/Hobbyist Drone Pilots
Hobbyist drone pilots will need to pass an online drone test and register with the CAA before they can fly. Upon successful completion of the test (available on the CAA website), pilots will receive their Flyer ID which can then be attached to their aircraft.
For Commercial Drone Pilots
Existing drone pilots in the UK who have a PfCO (Permissions for Commercial Operations) from the CAA are exempt from sitting the flyer ID theory test. However, they will still need to label their aircraft with an Operator ID. This can be obtained from the CAA website using your existing PfCO number.
https://register-drones.caa.co.uk/individual/register-and-take-test-to-fly